The third regional Big Deal competition finals organised by TLA (Top –Tier Legal Adriatic) took place in Ljubljana on November 30 and December 1 and the University of Zagreb Law School team is the competition winner for 2017.
The University of Skopje Law School team came as the runner-up. Other participating law school teams came from the University of Belgrade, the University of Ljubljana and the University of Kragujevac.
Lawyers who evaluated the finalists made the case studies more challenging by modifying facts and circumstances in each and every case, in addition to introducing a wide range of material issues and potential legal disputes, as frequently during M&A (mergers and acquisitions) process. Most of the teams have handled the simulation quite well.
The aim of the Big Deal project is to deliver practical knowledge of corporate law to the very best law school students in the region, through simulation of a sale and purchase transaction. This provides students with an opportunity to address practical legal issues that occur in commercial setting. TLA (Top-tier Legal Adriatic) lawyers pass on their knowledge and experience to students and assist them through their subsequent graduate period. Students gain invaluable practical experience which is likely to be of great benefit to them in their future careers.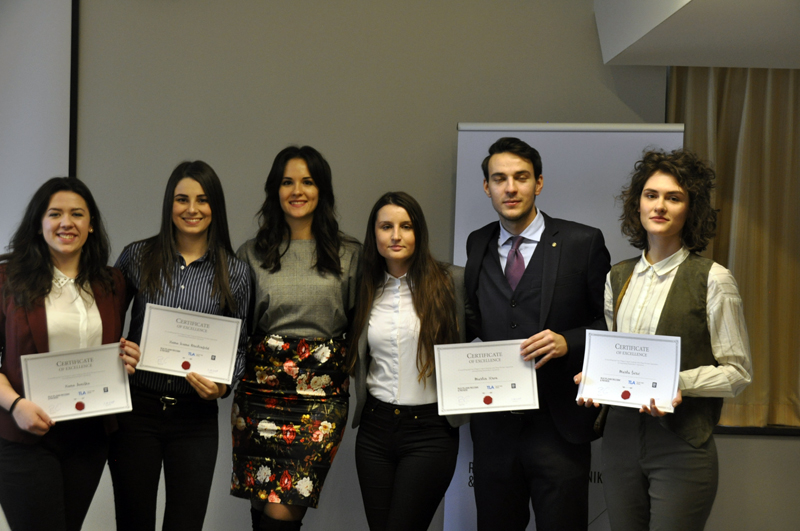 University of Zagreb Law School team
Janko Nikolić, Senior Associate at JPM Janković Popović Mitić, the law firm that initiated the Big Deal project, reflected on the competition:
"The Big Deal has been in place for seven years, of which the last three years have been designed as a regional competition that allows law students in the region (covering Slovenia, Croatia, Serbia, Bosnia and Herzegovina, Macedonia and Montenegro) to gain additional knowledge and acquire practical professional skills in company law. These practical skills will enable them to get a good grasp of their future professional calling and better position themselves in the legal market. This is a unique project and has been increasingly appealing to law students across the region. In addition to exchanging knowledge and experiences, the other positive aspect of the competition is that students see it as an opportunity to socialise and build lasting collegial ties and friendships."