The 2nd Serbian Property & Infrastructure Development Conference was held at Metropol Palace Hotel in Belgrade on February 21.
Jelena Gazivoda, JPM Senior Partner, has delivered a keynote address on legal and institutional framework governing Public-Private Partnerships (PPPs). PPPs in Serbia have gathered increasing interest in recent past and the trend is likely to continue as private sector and the Government of Serbia become more receptive to PPP synergies and future opportunities. JPM has been at the forefront of the trend, demonstrating technical legal expertise and sound commercial acumen in advising PPP clients and addressing legal and commercial practicalities of PPP projects.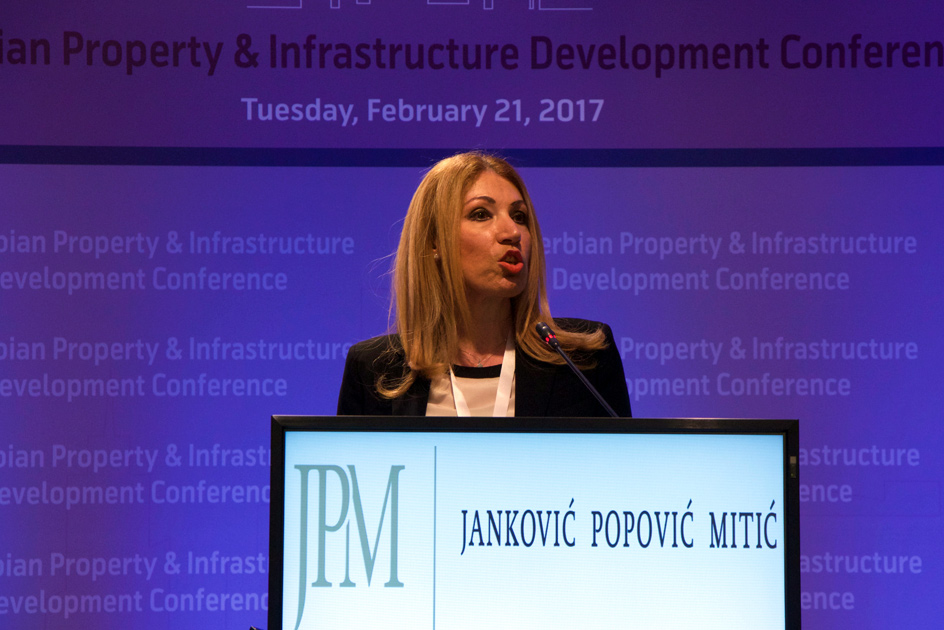 Ivan Petrovic, JPM Senior Associate and Vice President of the Real Estate Committee of the Foreign Investors Council, addressed the Conference panel on necessary improvements to Serbia's legal framework, essential in long term for delivering on property and infrastructure objectives of both public and private sector.